We're a small local practice with a big heart! We take pride in providing personalized dental care to our patients, many of whom become our friends. Get to know the Midtown Dental team.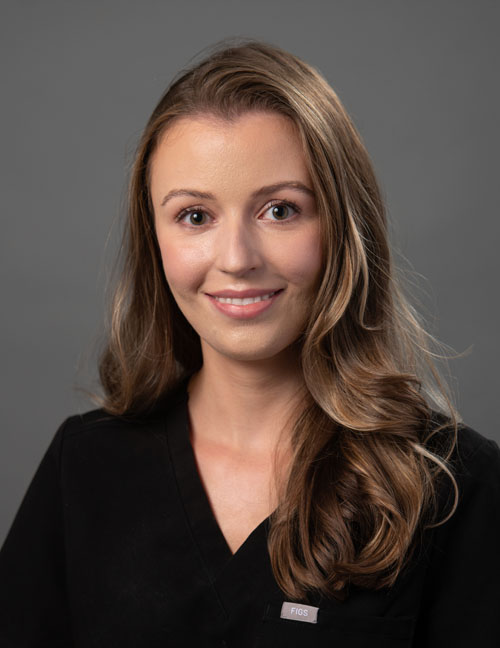 Dr. Elaine Weismann
Dr. Weismann, born and raised in Fredericton, first became interested in dentistry after getting braces as a teenager. She first completed her undergraduate degree at the University of New Brunswick, graduating with First Class Honours with a degree in Biology-Chemistry in 2016. She then moved to Halifax, where she attended Dalhousie University and graduated in the spring of 2020 with her Doctor of Dental Surgery degree.
Hygienists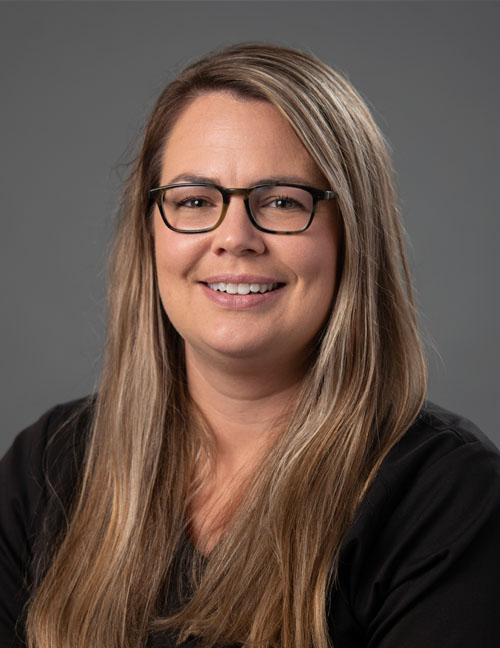 Jill
Jill is a Fredericton native. She loves to meet new people and enjoys caring for her patients. She holds a Diploma in Dental Hygiene from Dalhousie University and a Bachelor of Science degree from the University of North Texas. Jill is an active member of the New Brunswick Dental Hygiene Association and the Canadian Dental Hygiene Association, and she enjoys keeping current with new techniques through continuing education.
Jill and her husband, John, love taking walks with their golden retriever, Ruby. She also enjoys spending time with friends and family, listening to live music, and keeping active by running, playing softball, and bowling.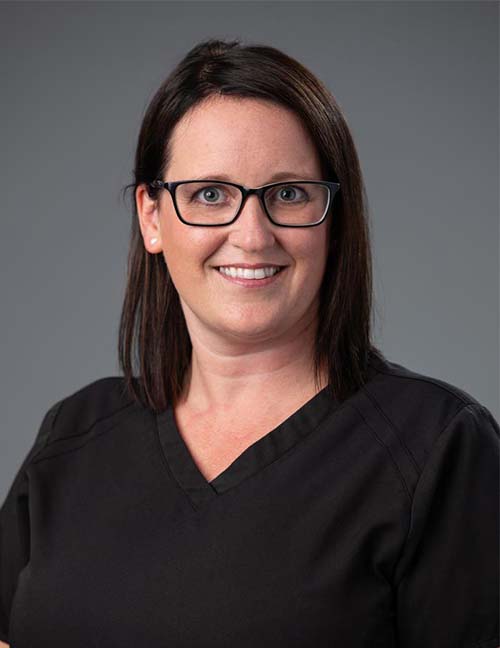 Jenn
Jenn comes from Newfoundland and has recently moved to Fredericton. She has a diploma in Dental Hygiene from Dalhousie University. Jenn defines herself as a passionate Hygienist whose number one goal is to help her patient achieve optimal oral health. When not at work, Jenn enjoys spending most of her time outside. She enjoys running, hiking, kayaking and spending time with her husband and dog.
Assistants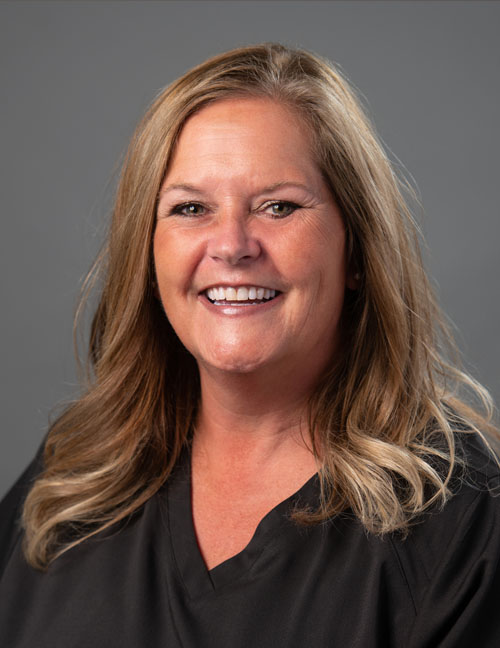 Patricia
Patricia loves to meet new patients and ensure they have a pleasurable dental care experience. She graduated as class Valedictorian at the Dental Assisting Academy of New Brunswick in 2005. After working in dental practices around Fredericton, she joined the Canadian Armed Forces in 2009 to serve her country as a dental technician. She retired from the Forces in 2016.
Patricia is married to Dino, and they have two children, Gabby and Sebastien. She loves going to movies, cooking with her two helpers, travelling, and just spending quality time with her family and their two rescued cats.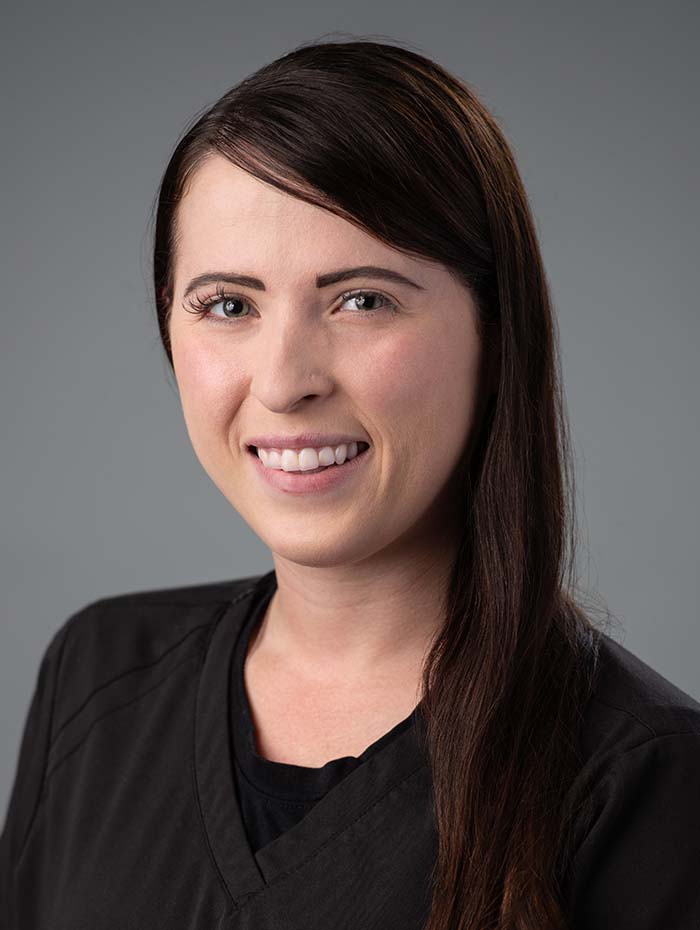 Meagan
Meagan was born and raised in Fredericton, New Brunswick. She studied dental assisting at Oulton College and graduated in 2012. Meagan has spent most of her career working in Saskatchewan and moved back to New Brunswick in 2022. She strives to make her patient's visits as comfortable as possible and enjoys keeping them informed and educated on their oral health. Meagan enjoys spending time with her family, friends and her two cats.
Office Team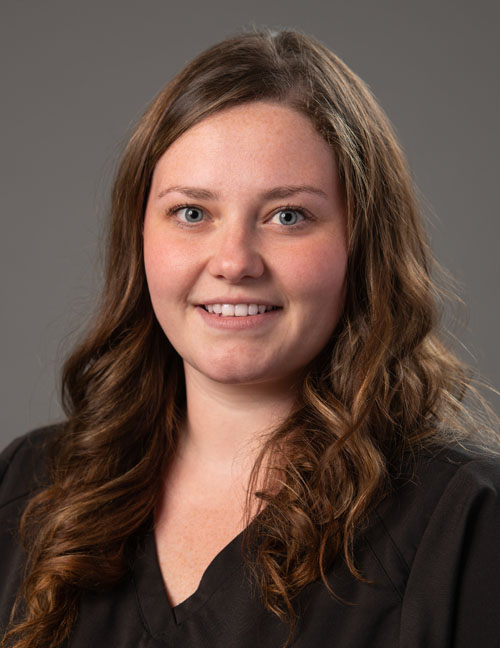 Jamie – Front Desk
Jamie comes to us from Cambridge-Narrows, NB. In 2020, she graduated from the Dental/Medical Administrative Assistant program at Atlantic Business College. She enjoys being part of a cohesive team and is dedicated to customer care for each individual who comes through the door at Midtown Dental. Jamie enjoys spending time with her young family outside work and connecting with her community and friends.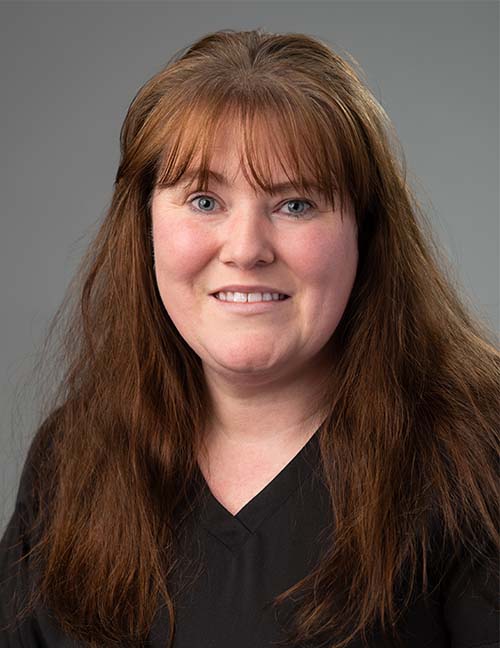 Melissa – Front Desk
Melissa is a military spouse who is originally from Labrador. She has extensive experience in customer service and administration. Melissa is passionate about getting to know our patients and making sure they receive quality service and attention from our front office. Melissa enjoys quadding and crafting, and loves spending quality time with her husband and their three children.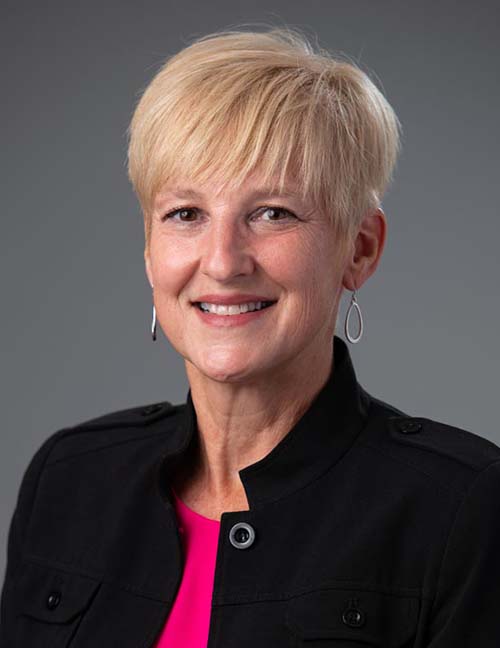 Cathy – Practice Manager
Cathy is a New Brunswick native with many years of Human Resources and leadership experience across the hospitality, I.T., and telecommunications industries. She joined York Dental in 2015 and has truly enjoyed working with Dr. Smyth, the associate dentists, and the talented professional team who work together to provide exemplary dentistry in a professional, respectful environment.
Cathy obtained her Chartered Professional in Human Resources (CPHR) designation in 2003 and has been a member of the New Brunswick CPHR chapter since 1997.
She's married to Bob, and they have one son, Jordan. Outside the office, she enjoys spending the summers with her family and friends in the Village of Gagetown, and to truly relax; she loves to ride her Harley.