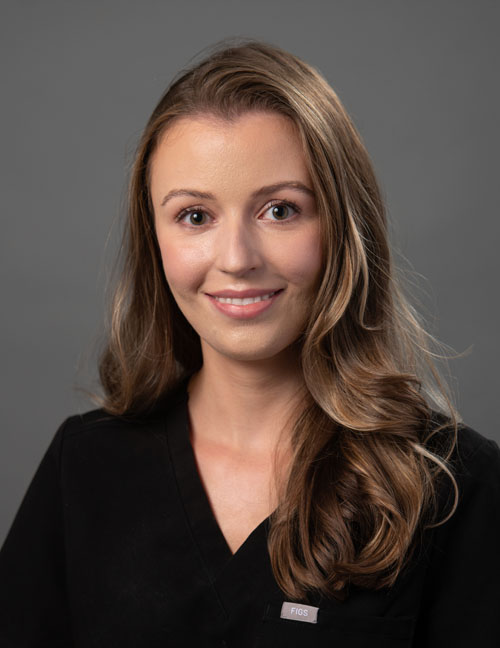 Dr. Weismann, born and raised in Fredericton, first became interested in dentistry after getting braces as a teenager. She first completed her undergraduate degree at the University of New Brunswick, having graduated First Class Honours with a degree in Biology-Chemistry in 2016. She then made the move to Halifax, where she attended Dalhousie University and graduated in the spring of 2020 with her Doctor of Dental Surgery degree.
An admirer of the visual arts and graphic design, Dr. Weismann loves that dentistry is a unique profession that combines health sciences and hands-on skills to help restore a patient's smile and overall oral health. She is happy to see patients of all ages and always strives to provide a positive experience to everyone under her care.
Since returning to her hometown, Dr. Weismann has enjoyed catching up with family and friends, spending time with her dog, Lulu, and completing DIY renovation projects on her home.